I'm getting my Mojo back.
It's been a long couple of months with a back injury and a bereavement, so I've just been making lists and keeping appointments with no thought to decoration or enjoying planning at all, but now the sun has come out and I'm inspired.
It's my birthday soon and my partner asked what I would like. I couldn't think of anything, well I could've given him a list as long as your arm of planners, inserts and notebooks that I want. I'm pretty sure it would've taken me all of three seconds to add some pens to the list for good measure, but I don't actually need them. So I went away to think about it and I've decided to ask him for  a Silhouette Portrait. I spend a lot of time looking at stickers on Etsy, but I would rather make my own. That's not the only thing I would use it for, but it would definitely be the first. Anyway, I'll see whether he will go for it.
Speaking of notebooks I don't need I've been looking at some lovely Faux-Doris. I my need to invest in on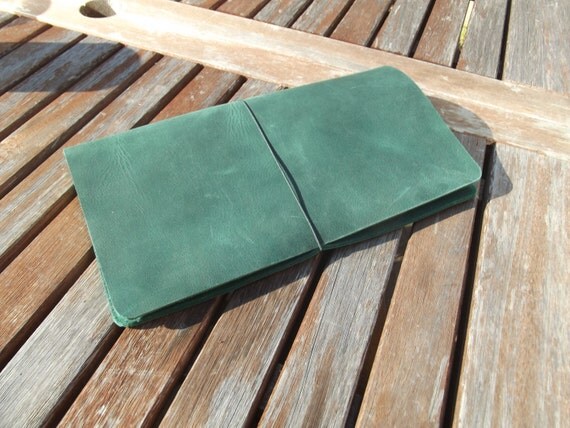 e.
This one is by Ink Bandits on Etsy (Link on image) and I love that Jade green leather.
I seem to be having a green phase at the moment. Red is catching my eye as well. Maybe I'm just having a late Christmas phase.
The other Fauxdori that caught my eye is probably my favourite so far and it really is an absolute bargain. It's available on Amazon (Link on image). I'm just not sure about that string. I think maybe the elastic would be easier to deal with.
All this looking at Traveller's Notebooks reminded me that I own a Filofax Flex, so I dug that out. I don't know though. It's a first edition and I'm just not keen on it. I might sell that one and replace it with a similar sized Fauxdori. However, I'm really tempted by an A5 Flex in leather. I think that would make for an excellent catch-all notebook if it had a nice thick notebook in it. I (partly at least) blame Filofancy for this urge. Although I did Google it in the first place…